Furnace Maintenance Solutions from HomeServe of Staten Island
There is never a good time for your furnace to break down, especially on a cold winter day. Furnaces consist of many components and moving parts, which can lead to a breakdown that causes your system to stop working. No matter the age of your heating system, experts everywhere agree that a furnace maintenance program is critical to enjoying many years of dependable and trouble free service from their equipment. Unfortunately, many homeowners don't think about their furnace until something goes wrong.
Since 1998, HomeServe of Staten Island has helped over 90,000 homeowners with all of their heating and cooling needs. For over two decades, our furnace maintenance programs have kept our customers' heating systems running at top performance. If you're looking for regular maintenance, seasonal tune-ups, or repair services, we can help.
Furnace Inspection & Furnace Cleaning Services
Our certified and licensed technicians at HomeServe of Staten Island have created an outstanding annual furnace maintenance program that will help keep your family warm during the harsh months of winter. Regular furnace maintenance will not only keep your heating system in top operating condition, but it will also save you money on energy costs by making your furnace much more fuel efficient. Our annual furnace maintenance program includes the following services.
Clean/Replace Filters – Your home's heating equipment needs a proper amount of air flow in order for it to function as it should. Clogged or dirty air filters can severely limit the amount of air that is able to move through the system. We will inspect all filters and replace any that are dirty or causing air flow to be restricted.
Inspect & Adjust Pilot Light Assembly – Your furnace's pilot light/ignition system is the starting point of all heating system operations. A clogged or malfunctioning ignition source can cause the entire furnace to fail. We will clean the unit's ignition system and make any needed adjustments to ensure proper performance.
Heat Exchanger Inspection – The heat exchanger within your furnace is not only essential to producing adequate heat throughout the house, but it is also can pose a significant safety hazard if it is cracked or damaged. We will conduct a complete inspection of the heat exchanger to make sure that no carbon monoxide or other harmful fumes are being vented into the home's duct work.
Flue Pipe Inspection – Your home's flue pipe plays a significant role in the safe operation of the furnace system, as it is responsible for carrying harmful exhaust from the furnace to the outside. We will inspect the flue pipe to ensure that there are no clogs or any other problems that would prevent furnace gases from exiting the home properly.
Lubrication – There are several parts and components in the furnace system that need to be lubricated in order for them to work at top efficiency. We will lubricate all needed areas to reduce premature wear and friction to moving parts.


Home Heating Services
HomeServe of Staten Island is proud to offer our customers the following additional heating services.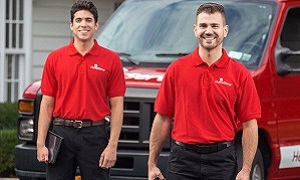 Boiler Services
HomeServe of Staten Island is the name you can trust for all your home's boiler service needs. Our expert technicians can provide you with repair, maintenance, or replacement installation services for your home.
Learn More About Boiler Services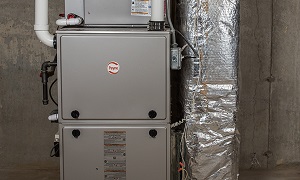 Furnace Replacement
If you're looking to replace your outdated or inefficient heating system, we can help. We install a wide range of gas furnace and boiler systems that will provide your home the comfort and efficiency you need.
Learn More About Furnace Replacement