Furnace & Boiler Repair from HomeServe of Staten Island
We know that you rely on your home's furnace system to keep your family warm and comfortable during the cold months of winter. For more than 20 years, HomeServe of Staten Island has helped over 90,000 homeowners with all of their heating and cooling needs. We are proud of the reputation we have in the industry for our quality work and have an A+ rating with the Better Business Bureau.
Our technicians are licensed and certified professionals, who have years of extensive training and experience. When you are in need of heating repair services, you count on HomeServe of Staten Island to be there for you.
Staten Island Home Heating Repair Services
The team at HomeServe of Staten Island are experts in all aspects of heating and furnace repair.
Gas Furnace Repair
Boiler System Repair
Not only do we have many years of experience in gas furnaces, but we also service boiler systems as well. Having been in the heating repair business since 1998, we have worked on every make and model of heating equipment. We can have your furnace system up and running again in no time!
Emergency Furnace Repair
Nobody wants to come home and discover that the heat isn't working or wake up in the middle of the night to a freezing house. Should this unfortunate event happen, you can count on our highly trained technicians to be there ready to help. No matter the day of the week or time, our emergency repair hotline is available 24/7/365 to respond promptly to get your heating equipment going again. Our work is guaranteed by our one year, Done Right Guarantee, which will give you the peace of mind to know that your emergency heating repair was done properly. We carry many commonly utilized parts in our trucks to ensure that there are no delays in getting your heating system up and running quickly.
Staten Island Home Heating Repair Services
HomeServe of Staten Island is proud to offer our customers the following additional heating services.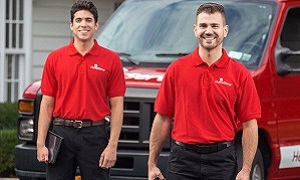 Boiler Services
If you need service for your boiler system, HomeServe of Staten Island can help. Our experts can provide you with regular maintenance, boiler repair, or full system replacement. Learn More About Boiler Services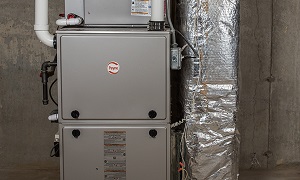 Furnace Replacement
When the time comes to finally replace your outdated heating system, the certified professionals at HomeServe of Staten Island are more than qualified to get the job done in a timely manner so you can go about your day worry free. Learn More About Furnace Replacement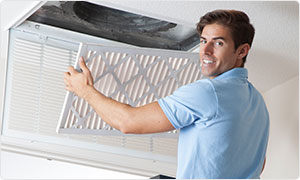 Heating Maintenance
Having a well functioning heating system does not come without routine maintenance, and our certified professionals carry the tools on hand to get the job done right the first time.
Learn More About Heating Maintenance